How and why I got this Keyboard
When I got my new job, I knew right away that I did not want to be forced to use there keyboards or mouse. I got the okay the bring in my own gear. For keyboard I knew I wanted it to be mechanical but I didn't want to spend to much. I decided to see if Qisan had a keyboard I could use for work. I already have a full size keyboard they made, which is now my main at work due to me needing a number pad a lot. They had a 68 key for $40. I figured I take the risk and buy it.



The build quality
I really like the open look of the keyboard. While the keys may not light up, that doesn't take away from how well made the keyboard is. The base bottom is a sturdy plastic with feet for elevating. The base top feels and sounds like a metal.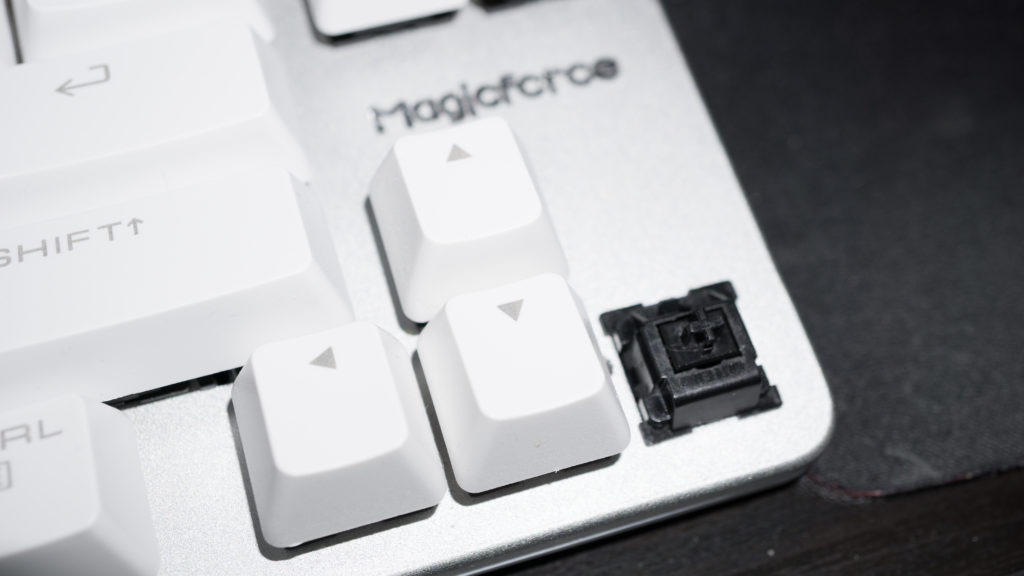 The performance
This keyboard uses Outemu Black Switches. They are similar to MX Cherry Black Switches in feel. However, the Outemu are a bit stiffer because they require 65 grams to move them versus the 60 grams of MX Cherry Black Switch. As a person who has used the MX Cherry Blacks, I can feel the difference but I do enjoy typing with it. The 2nd function of the keys are printed on the keys that have them and all I have to due to activate them is press the FN key. I got use to using my keyboard like this. I do not having any issues with gaming with this keyboard.
Final Thoughts
This is a great mini design mechanical keyboard. It's a keyboard that I can travel with. It did take a few weeks for me to get use to use it with the FN key to activate the 2nd function of the keys that had one. They do have other switches for this size but I can only give my review on what I personally have used. If you are looking for a mini design mechanical keyboard with black switches, I highly recommend you consider this as an option to buy.
Review Score: I love it.
Review score explained:  Here is the score from top to bottom – I love it. I think it's good. I find it okay. Nope, I don't like this.
You can follow me on Twitter