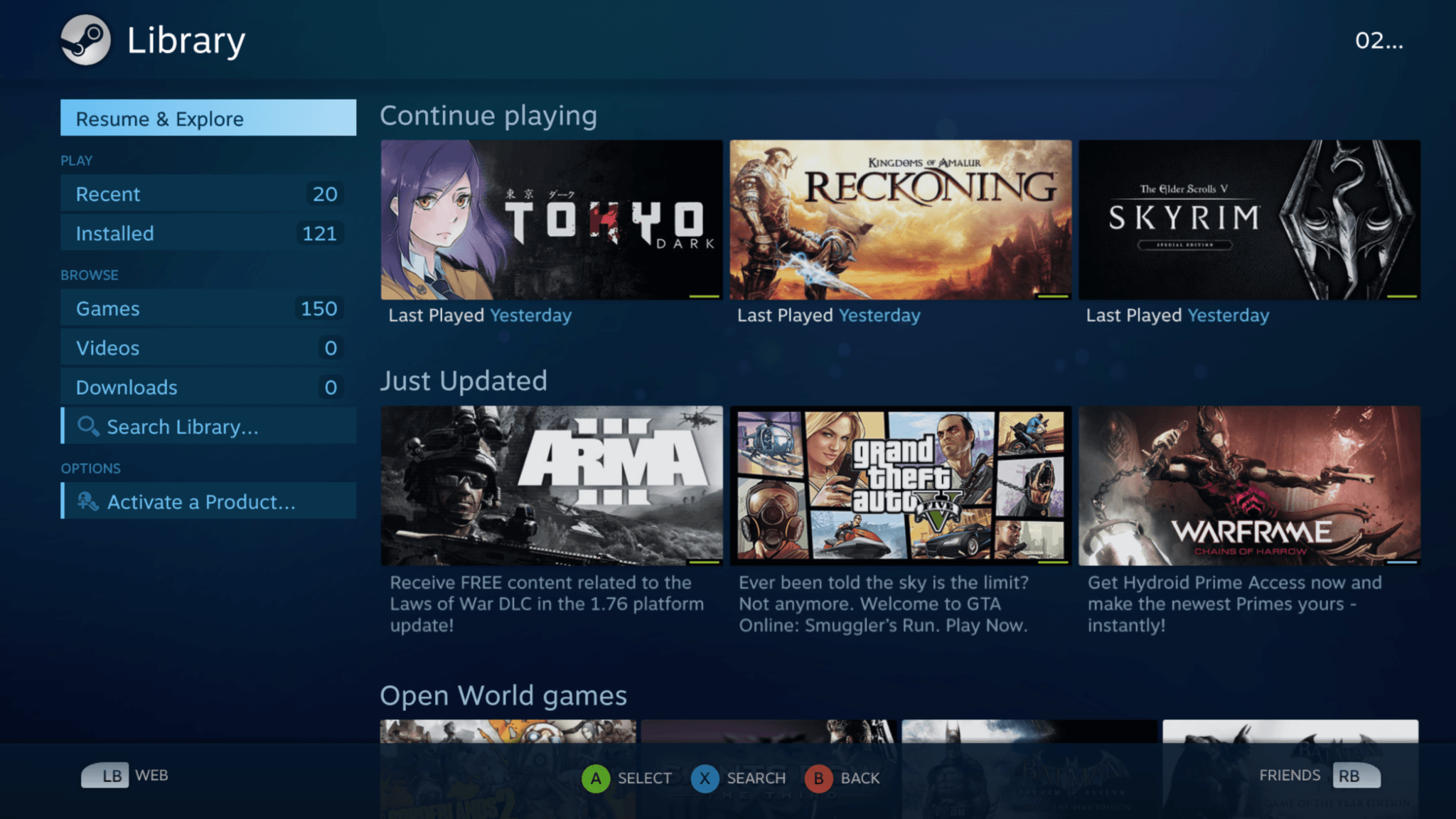 An interesting idea
I have a 4k 40 inch HDR Television. A thought came to me recently, why not hook up my lan pc to it and see what would happen.
The LAN Rig Specs
I designed The LAN Rig to be easy to take to LAN events. It isn't as powerfully as my main rig but it does game at 1080 very well.
The specs
CPU: AMD – A8-7600 3.1GHz Quad-Core Processor
CPU Cooler: Default one that came with the processor
Motherboard: Gigabyte – GA-F2A88XN-WIFI Mini ITX FM2+ Motherboard
Memory: G.Skill – Sniper Series 8GB (2 x 4GB) DDR3-1600 Memory
Storage: Crucial – BX100 250GB 2.5″ Solid State Drive
Storage: Western Digital – Blue 1TB 3.5″ 5400RPM Internal Hard Drive
Video Card: XFX – Radeon R9 380 4GB Double Dissipation
Case: Silverstone – RVZ02B
Power Supply: Silverstone – 600W 80+ Gold SFX Power Supply
Operating System: Microsoft – Windows 10
The Limitations of HDMI 1 became very apparent
My TV is rated at 60 hz for 4k on HDMI 2. However my R9 380 only supports HDMI 1. HDMI 1 only goes up to 30 hz regardless of the resolution. One thing I was impressed by was that Overwatch was playable at 4k on 380 on high settings but 1080 was a better overall experience. I tested this set up for two weeks play various games and that 30 hz limitation really hurt playing action based games like FPS.
Special Note on HDMI Cables
You do not need to buy new HDMI cables for HDMI 2. HDMI 1 and 2 use the same exact cable.
Two Benchmarks the r9 380 on HDMI 1 versus the rx 480 HDMI 2
r9 380 Rise of the Tomb Raider High Settings 4k Average 18 Max 38
r9 380 Rise of the Tomb Raider High Settings 1080 Average 30 Max 48
RX 480 With RESHADE Rise of the Tomb Raider High Settings 1080 Average 57 Max 99
Overwatch High Settings 4k Average 28 High 29
Overwatch High Settings 1080 Average 30 High 30
On Overwatch I set the FPS limit to the Monitor/TV and since HDMI 1 only goes to 30hz the Most FPS would be 30
I did want to test overwatch on the rx 480 but the servers were down.
Steam Big Picture Mode
I finally found a use for Big Picture Mode. Using that interface on a 4k TV that was away from me  made selecting the game easier.
Steam In Home Streaming is Flawed
I highly recommend against Steam in home streaming. I tested about thirty different games in an ideal control environment and I still had lag. The other thing is game is streaming from one computer to the other so you are using the power of both. Some strategy games were alright but not RTS.
The Couch is no Substitute for a good desk chair
Well I did have a tray for keyboard and mouse, I found playing with controller was more ideal for being on the couch. Though to be honest my desk chair is more comfortable than my couch.
Distance to Screen Outweighs the usefulness of 4k
The couch is not the optimal distance for using the tv at 4k for the computer. Using Word, or web browsing have to zoom in to do basic things. Granted I was using the system mainly for gaming.
Autodimming is Evil
Be aware 4k TV have an autodimming feature which is fine for tv but when you're gaming having the brightness turned down is a very bad thing. I was able to set the tv to not do that but still.
Closing Thoughts
Hooking up my LAN rig to my 4k TV seemed like an interesting idea, however over testing and time the limitations became all clear. The LAN rig is a good system for LAN events but I wouldn't bring the 4k TV with it. If you are thinking of doing this, I would highly advice against. A good monitor doesn't cost that much to get and I'd advice having a pc hooked up to a monitor. Especially if you game on the PC.
Discussion of the article can be found Here